Outpost Cooperative Community Fund
Outpost Natural Foods
If you're a lover of naturally delicious foods and you're in the greater Milwaukee area then Outpost is the place for you!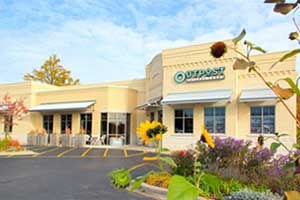 Serving the greater Milwaukee area since 1970, Outpost Natural Foods Cooperative operates four convenient store locations in Metro Milwaukee. as well as a Market Café at Aurora Sinai Medical Center.(delete)
Co-owned by 23,000+ individuals from Southeastern Wisconsin, Outpost employs nearly 500 people, is a union employer represented by UFCW local #1473, as well as publishes an award-winning food and dining magazine (GRAZE). Outpost is the fifth largest cooperatively owned natural foods grocer in the country by sales volume.
The earned interest on Outpost's Co-op Community Fund is annually donated to their Sustainable Agriculture Partner chosen annually.
205 W. Highland Ave. #5,
Milwaukee, WI 53202
(414) 431-3377
Fax (414) 431-4522