Chico Natural Foods CCF
Chico Natural Foods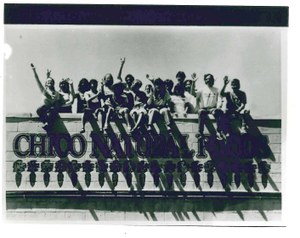 In 1973, 15 Chico families banded together as a buying club to bring a new way of choosing food to the local community. They wanted an alternative to food that was over-processed, sugary, or contained pesticides, herbicides, and artificial additives. The buying club grew from a parking lot meeting-spot to a temporary store front to its current location at 8th and Main Streets in Chico, California in 1988.

Chico Natural Foods Coooperative functioned as a non-profit until December of 2001 when the members voted to convert to a legal Cooperative and become a member of the National Cooperative Grocers Association. The process was completed in June 2004 when the Co-op sold its first Member-Owner Equity Shares. Today the Co-op has over 3,000 owners and continues to uphold its original purpose as a place to buy products that are healthy for both the consumer and the environment.

We are very excited about development of our Cooperative Community Fund which will enable us to better support the fantastic nonprofit organizations creating positive change in our community. Together we can make a difference and your donation makes it happen.
818 Main Street,
Chico, CA 95928